CHILD CARE PROGRAMS
SOUTH WEST AUSTRALIA
4 YEAR OLD KINDY

These days spent together in natural environments will forge memories which will last a lifetime. They will form skills, knowledge and friendships which will help them to be strong and confident learners in any situation. our regret is that this opportunity cannot be offered to all children everywhere.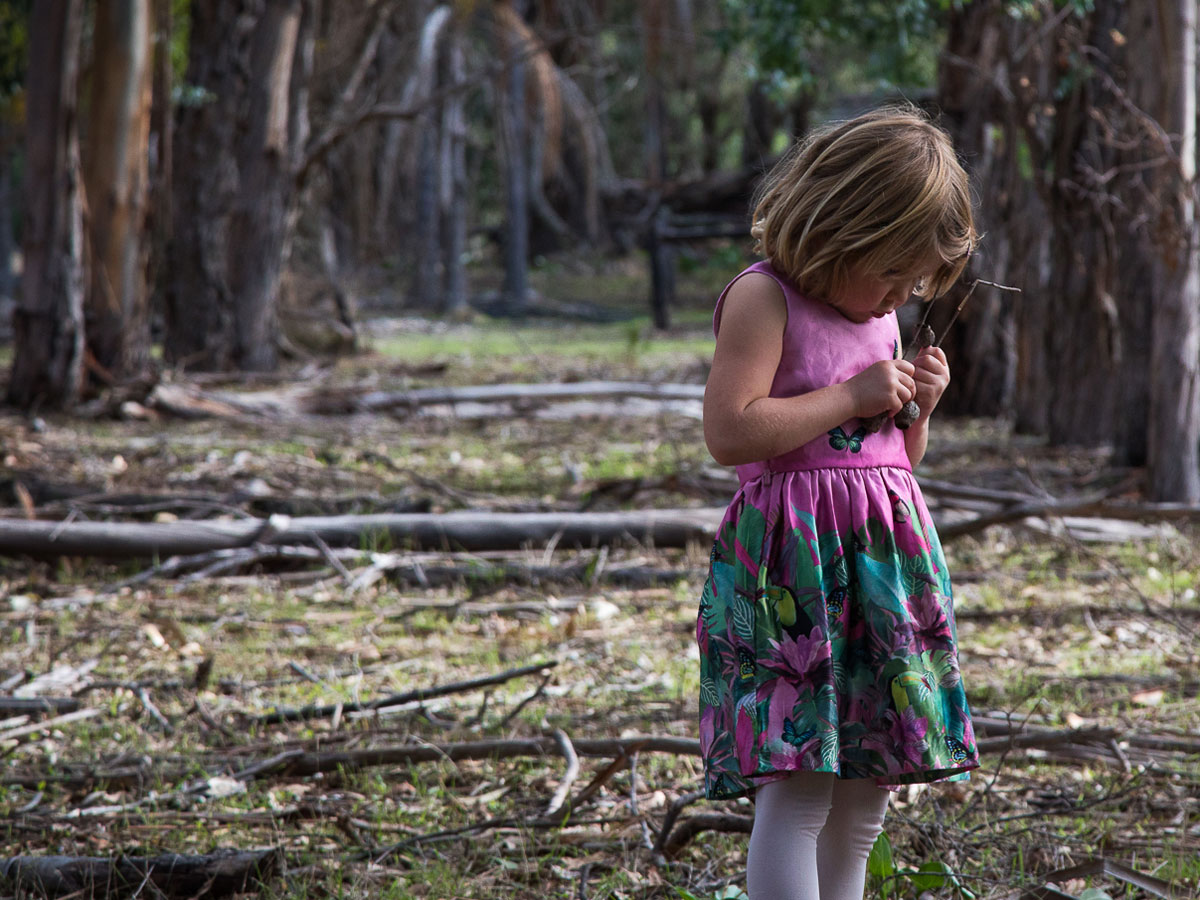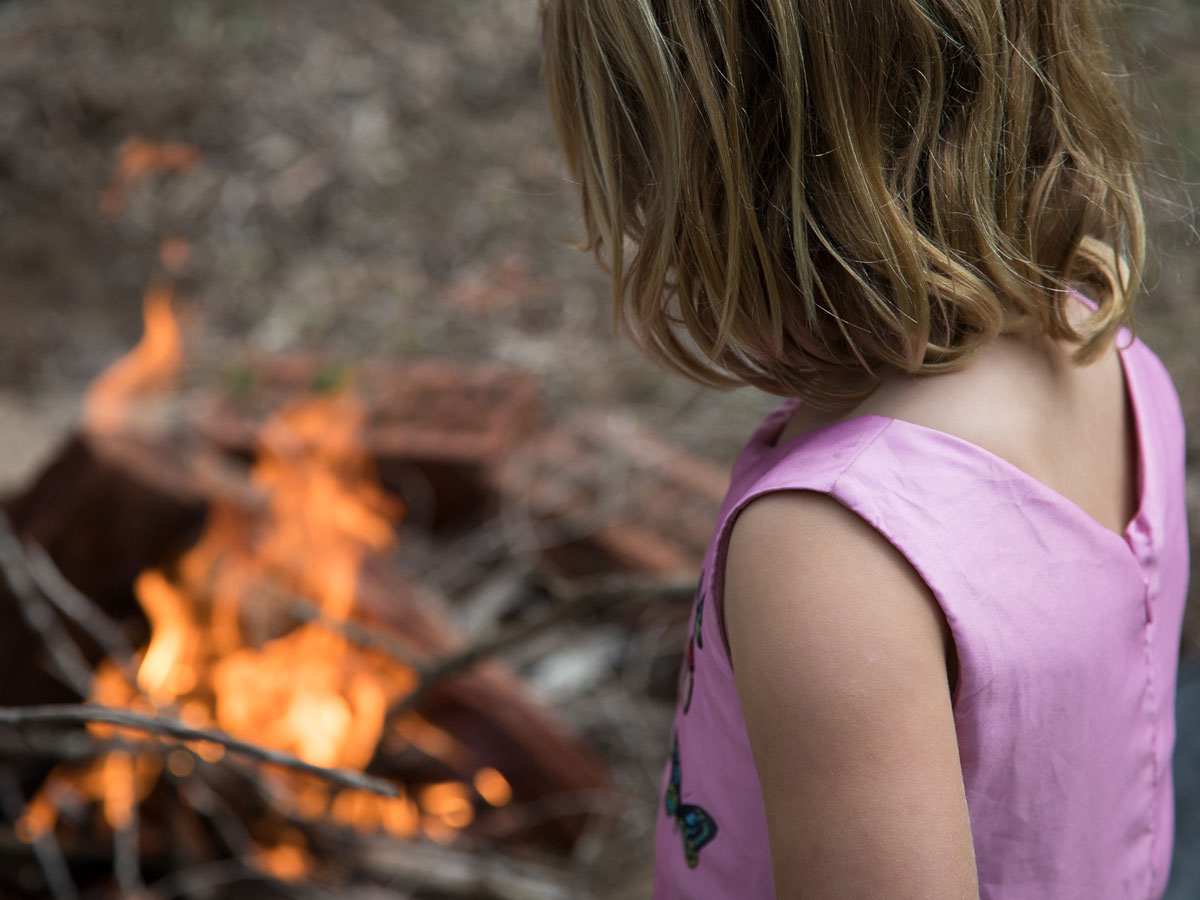 A Typical Bush Kindy Day at Nature's Atelier
We have had many enquiries for Bush Kindy requesting an example of a typical day. This is what we see a typical Bush Kindy day to be as it engages the whole child in emotional, physical, spiritual and cognitive encounters to support their growth and well being.
The children arrive at the 'Homestead' to gather as a community before we journey to our bush 'Camp'. At this time we will also have the opportunity to participate in caring for our farm animals which will be goats, alpacas, sheep and chickens.

On at least one morning a week we will spend the morning in one of our ateliers for clay, light and shadow, tinkering and other arts based skills.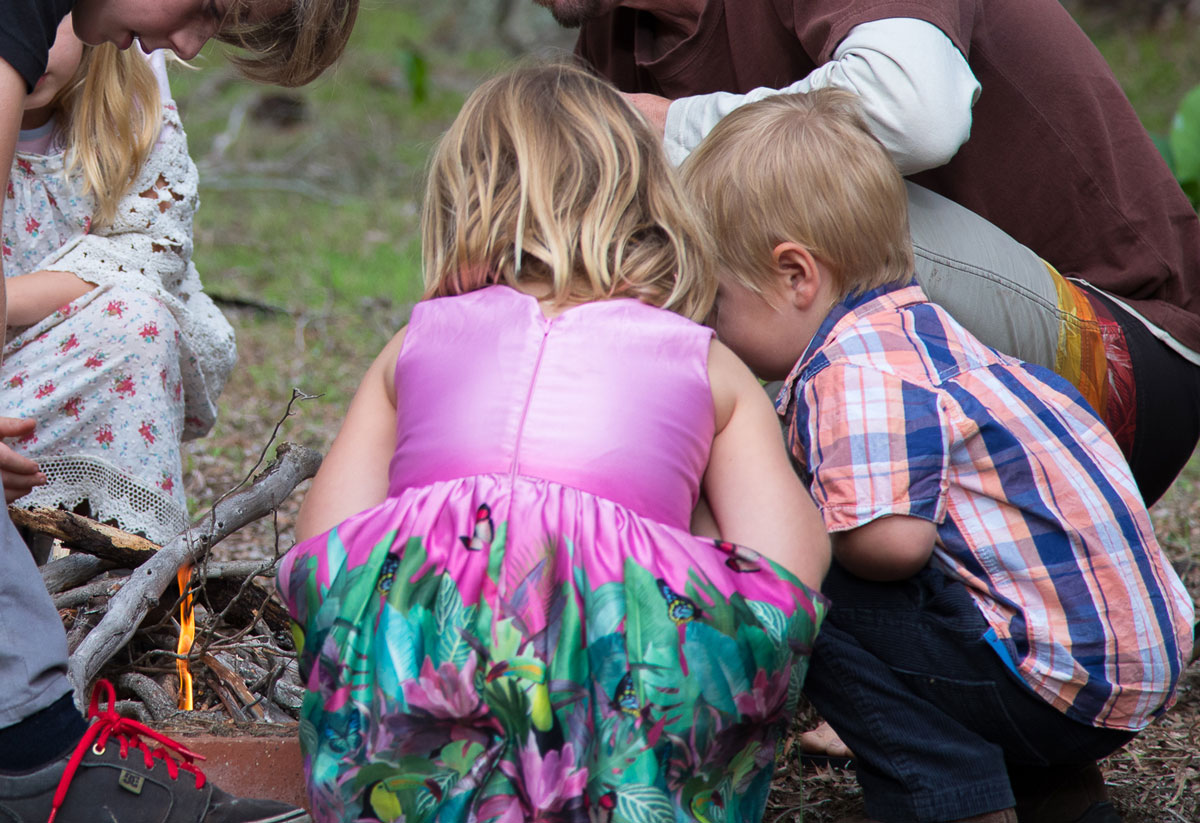 When we have all arrived we will begin our days adventure by travelling to a predetermined base where there will be a bell tent and toilet facilities to support our needs.
The bush kindy community will meet in a yarning circle to discuss the possibilities for the day.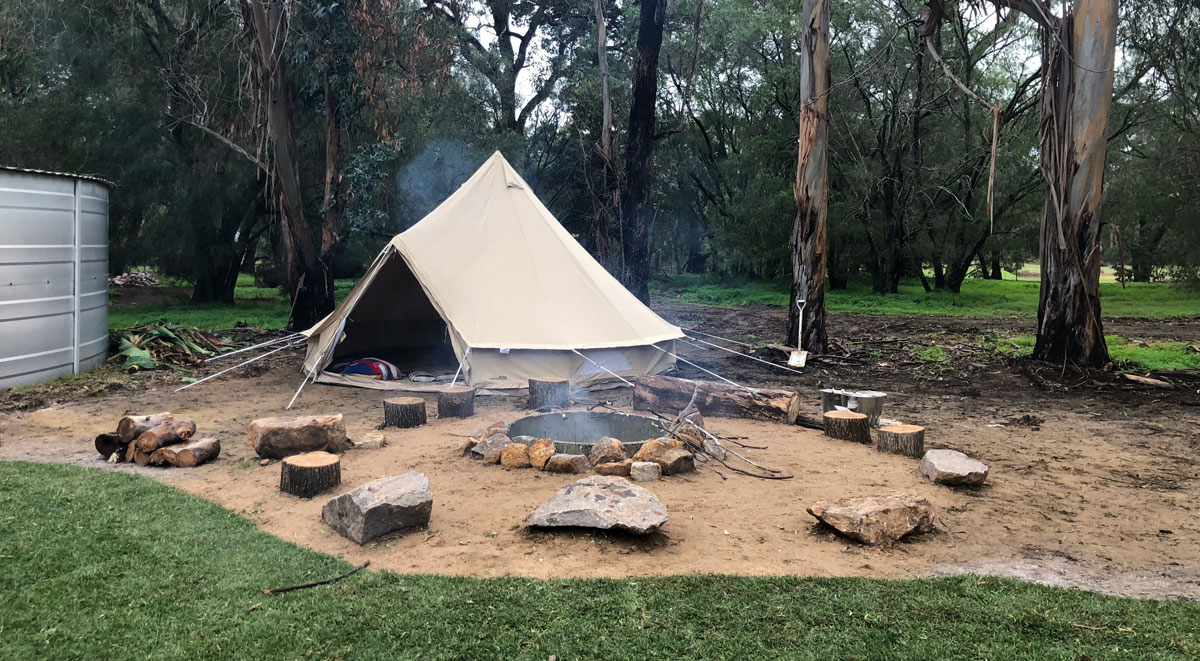 Some possibilities include:
exploring the environment
playing games
developing bush skills of knot making
whittling
fire making and cooking
cubby building
story telling
climbing trees
learning about the birds
bugs and plants we encounter
engaging in replanting native flora
mining and creating with clay
creating stick people and much more
These encounters will develop independence, resilience, patience, team building, cognitive and emotional skills as well as foster curiosity, creativity and sustainable living practises.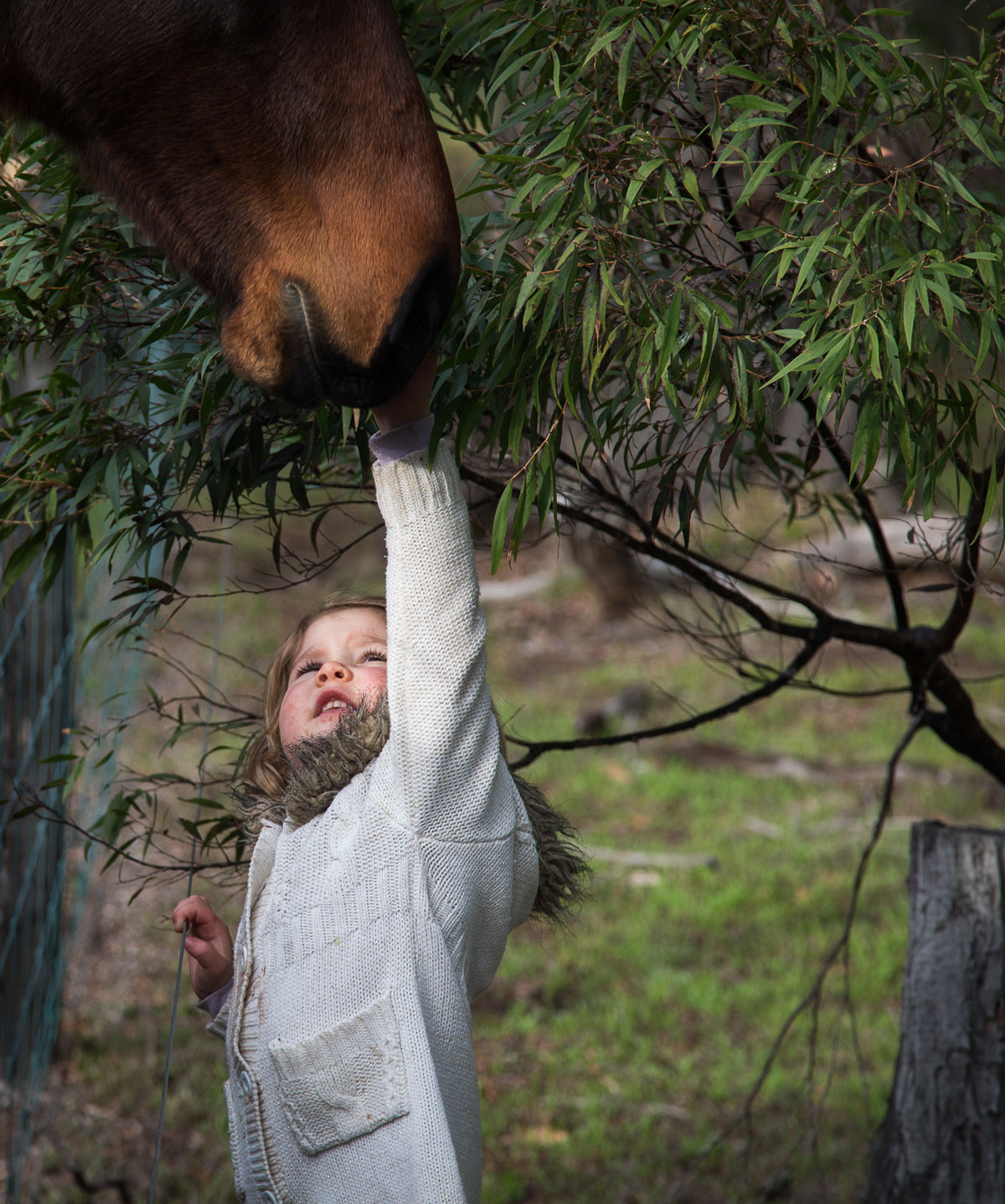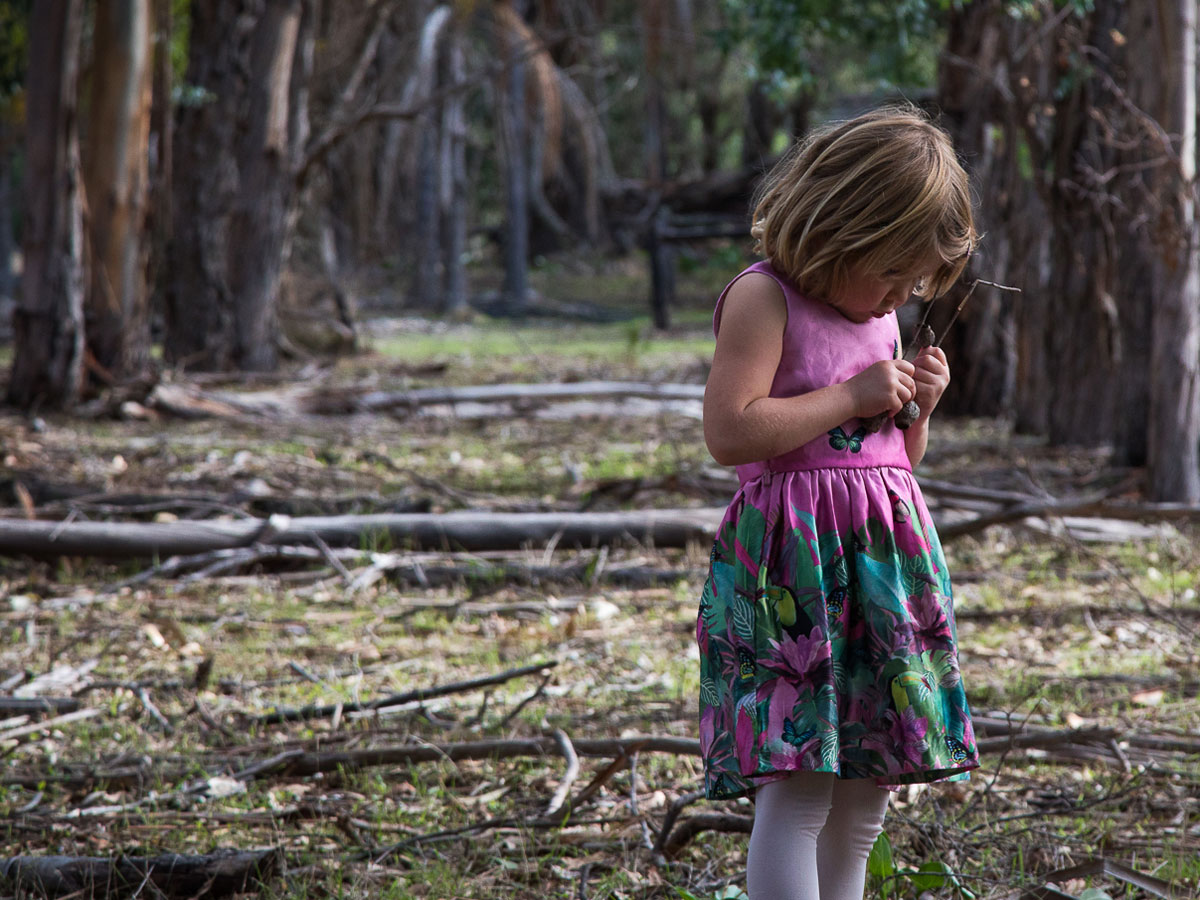 After lunch the children may wish to rest so quiet areas will be available in hammocks, under the trees and in the bell tent.
The afternoon will continue the activities of the morning and will conclude back at the homestead with a debrief of what we have encountered during the day. We will share and discuss what we discovered during our day of adventures and identify what we may wish to do on the next kindy day.
This creates a cycle of reflection on learning which is essential in the process of making strong connections between encounters and thus lasting retention of knowledge and understanding.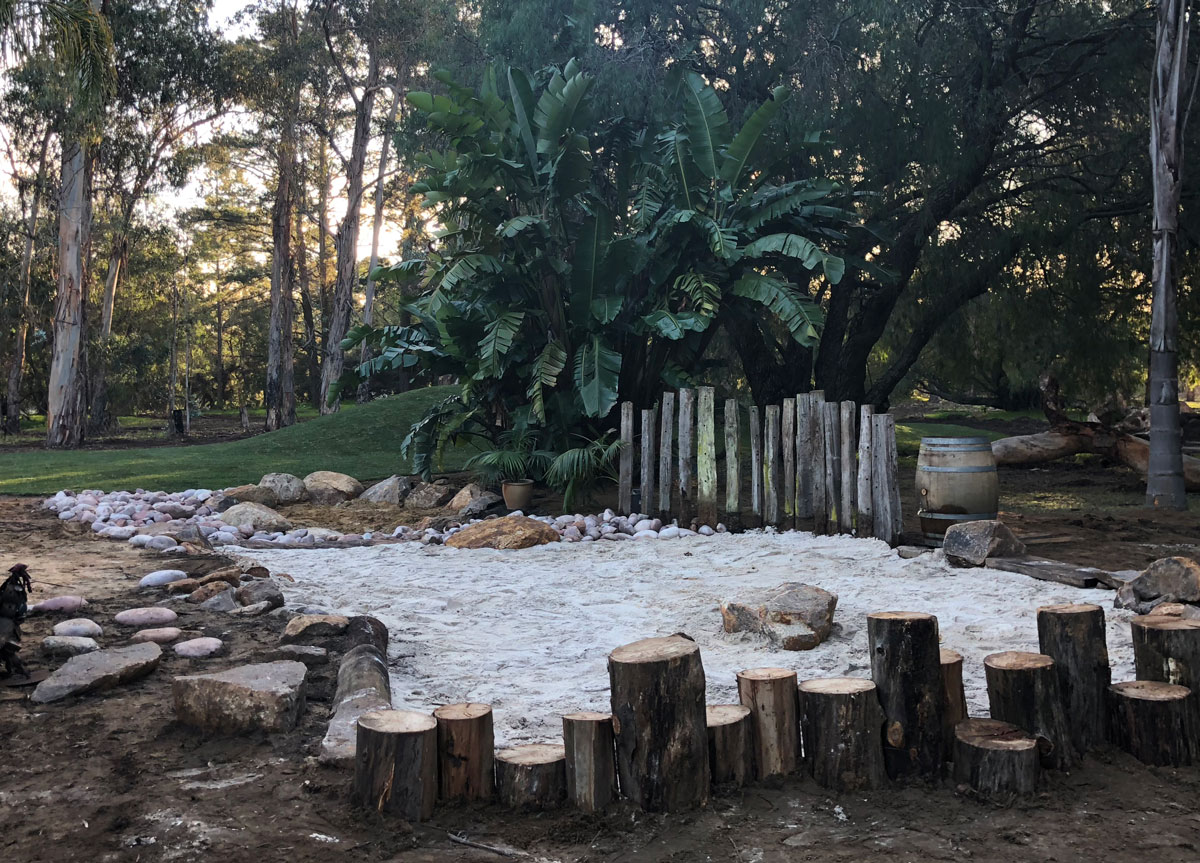 The 'Camp' location will change throughout the year but it will start in the fenced licensed area in term one until we can be confident that the children have developed skills and procedures which will keep them safe in the bush.
The property has many different environments each with unique features which will support the children and assist them to understand the land.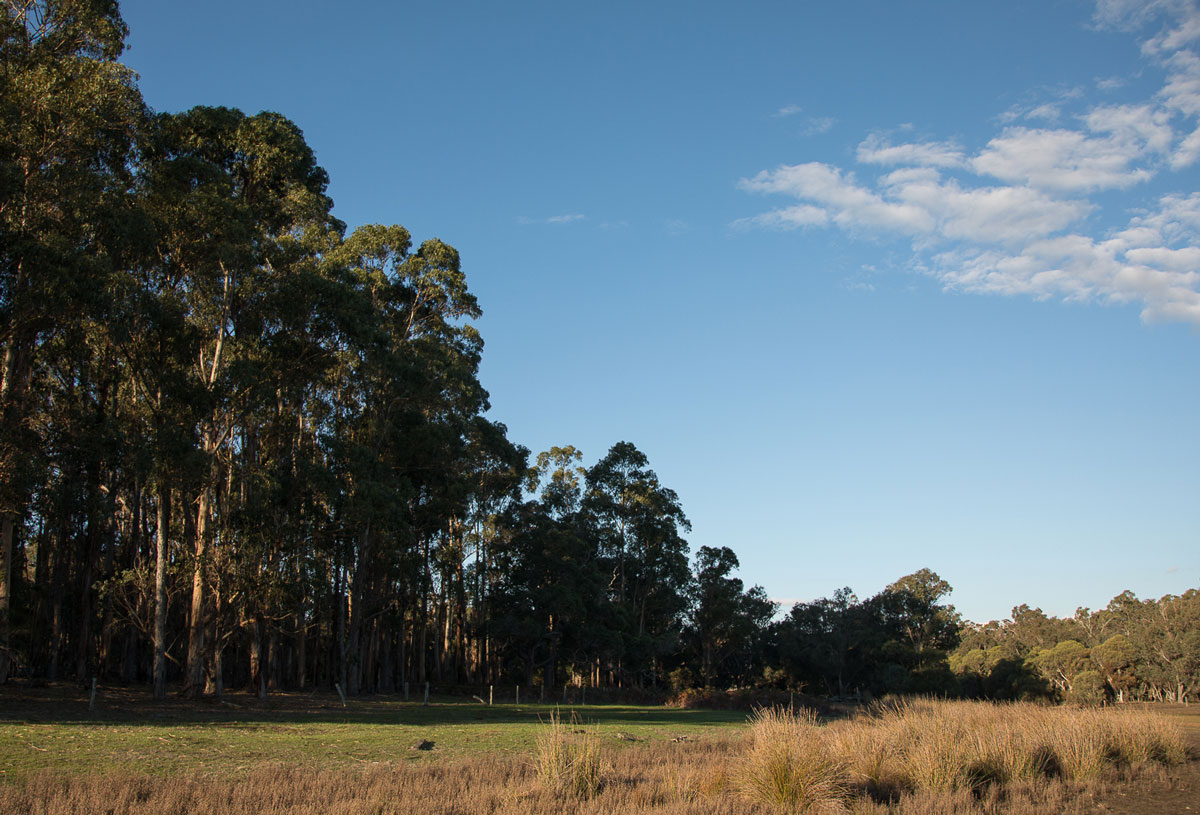 There will be 3 educators with 21 children and at times more through the day for special encounters.
"What's important is that children have an opportunity to bond with the natural world, to learn to love it and feel comfortable in it, before being asked to heal its wounds.

David Sobel

Place-Based Education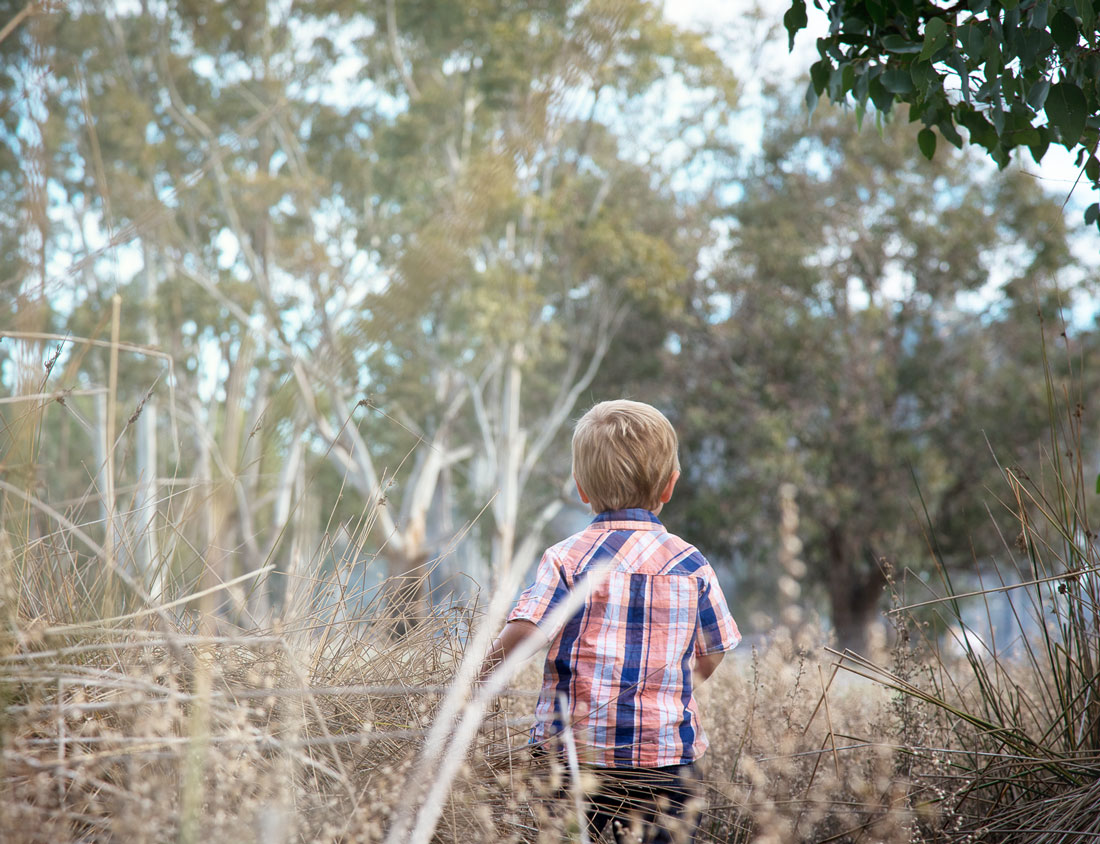 Bush Kindy Fees and Child Care Subsidy
Fees are based on the Government estimate for providing Early Childhood programs in Australia. We have priced our programs so that families will have little or no gap between fees charged and the hourly fee the Child Care Subsidy (CCS) covers.
Nature's Atelier is aware that child care costs can be a struggle for families especially when daily fees can cover hours not required by the families. To assist families we offer a range of options so that you can choose the hours you need and maximise your hours and the subsidy you are eligible for.
For more information on Long Day Cares enrolment please get in touch with our team
CONTACT US
Respecting childhood and the value of time to be, to play, and to create.