Get to know our network of educators and supporters
We need to define the role of the adult, not as a transmitter but as a creator of relationships − relationships not only between people but also between things, between thoughts, and with the environment.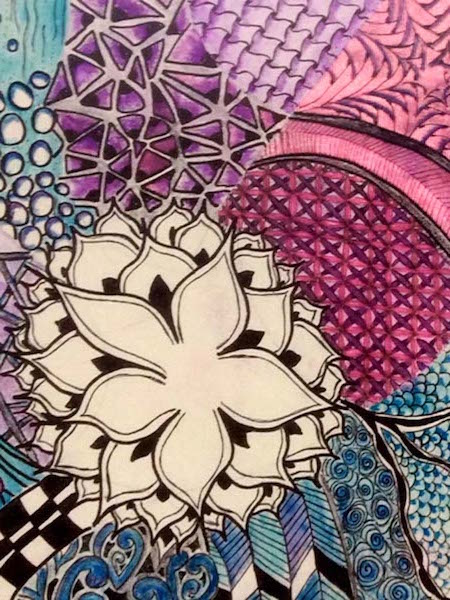 Nautre's Atelier Creator
Gillian McAuliffe
Over the last 32 years, the life and work passion of Gillian has been to bring create authentic, contemporary learning environments for both children and educators. In addition to founding Bold Park Community School, a progressive school for children from 3 years old to 18 years, she developed Remida, a creative recycle centre for the Western Australian community, served globally on the World Forum Nature Education for Children, presented at conferences internationally and more recently commenced a career in consulting for organisations wishing to establish and renovate learning environments and pedagogy focused on the whole child.
"I like to think of pedagogy and learning as a dance. It is a dance that engages curriculum, students, teachers, indoor classrooms, outdoor classrooms and the 'wild' and built environments outside the school gate. This dance is characterised by the fluid nature of the choreography, with participants sometimes working together, sometimes separately, sometimes in small groups. The dance happens on the stage of life and engages those elements and the content that best supports the journey of the students and the stories they want to hear and tell. If this notion of a dance is understood, then learning environments will be without walls and boundaries, and integration is the natural and only way to go.

My journey has been informed and supported by the wonderful network of people I have met along the way, being an avid researcher and reader, seeking to look at life through multiple lenses, embracing creativity, taking risks, my incredible parents, husband and six children. My children have been my motivation to seek to 'Keep the light alive' in the eyes of children as they journey through childhood, school and life.
Our wonderful team at Nature's Atelier
We have an incredible team of passionate and qualified Outdoor Educators working alongside our maintenance, administrative roles and other helpers a in a supportive and professional education and care environment.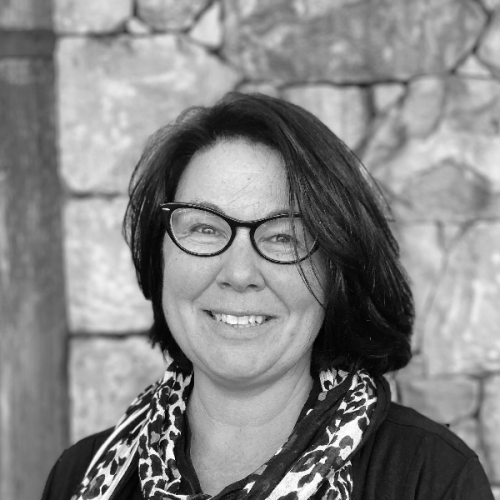 I am a dedicated and determined Early Learning Childhood Teacher. I strongly believe in the importance of the impact that quality care and education in the early years has on future outcomes for each child. As an ambitious goal-setter with a servant leadership style I am adaptable and enjoy putting in the hard work to achieve my goals and enjoy taking on new challenges.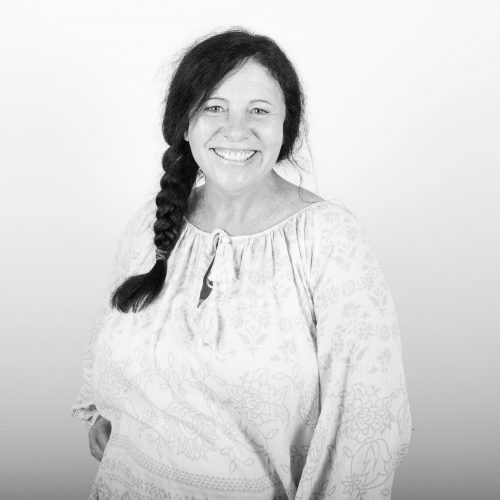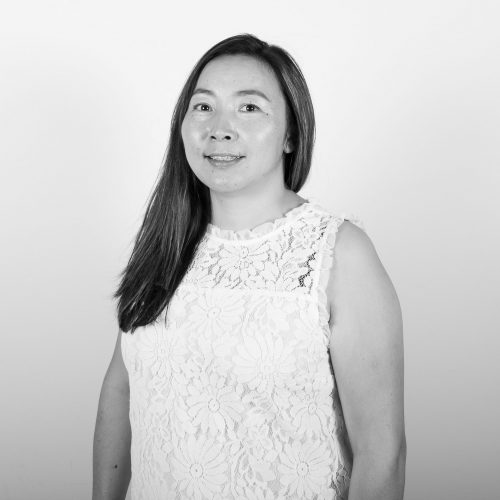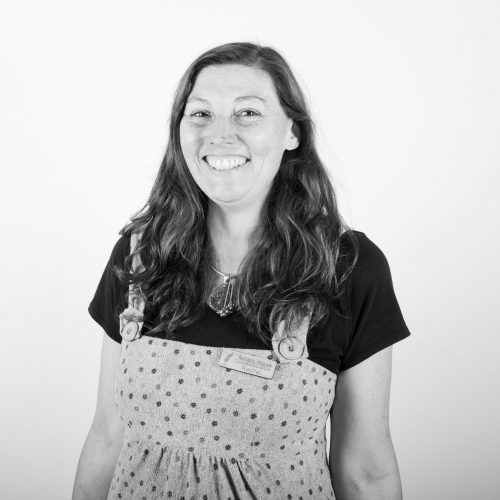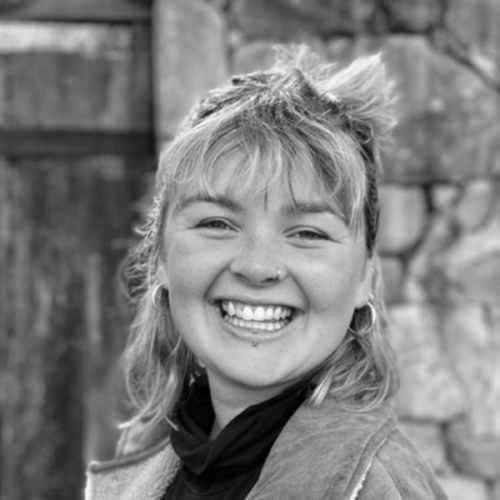 My childcare journey began in 2013 when I completed my certificate III Children's services through an internship. I am very passionate about children learning from nature and allowing their imaginations to run wild in the great outdoors.
I am also a yoga teacher and like to incorporate tools I have learnt throughout years of teaching into the children's programme such as assisting them to self-regulate through breathing and becoming aware of their emotions. I am incredibly passionate about giving children the best possible start to life - through learning, play, discovering and connection - in regards to themselves and the world around them. I understand the importance of building bonds not just with the children - but the families alike. I have a warm and nurturing personality and work positively with all people.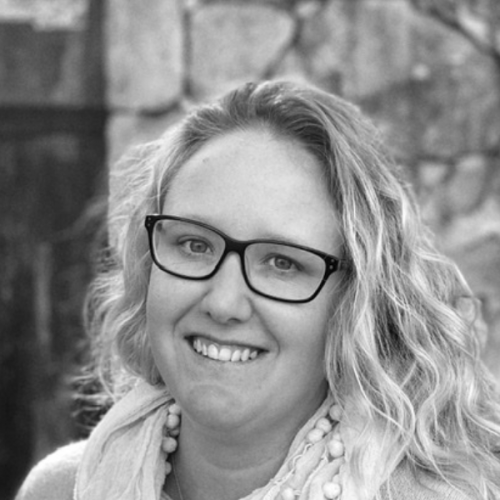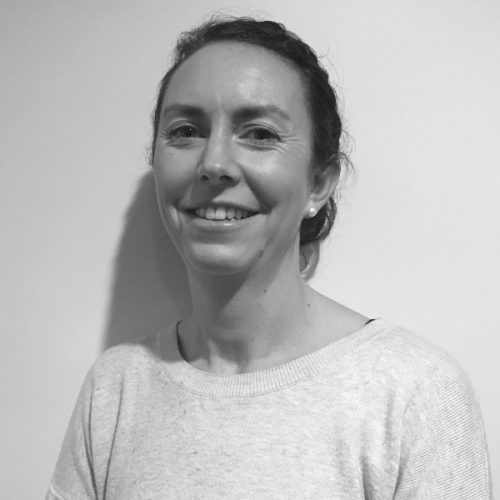 Hello, my name is Tammy Mackenzie. I work Mondays, Wednesdays and Fridays in the Hub from 9.30am-2.30pm. Due to the hours I work I don't often get to meet the families, but when I do I really appreciate this time in getting to know you.
I have a Degree in Recreational Therapy which I did in New Zealand where I worked in schools as well as with adults with disabilities in community organisations. This career choice stemmed from my childhood where I was lucky to have a Mother who is very creative and talented. Throughout my childhood I was exposed to diversity of arts and crafts that she created. This has then carried on through to my adult life. Which is why I chose a career path in Recreational Therapy and working with children.
I am married with two children. I was lucky enough to take time away from work to concentrate on being a full time stay at home Mum. After taking time off work I went back into working with people with disabilities which is extremely rewarding. As my studies were based around child development through play and recreational activities I decided to go back into childcare.
I am now studying at TAFE in Margaret River and working towards my Cert 111 in Early Childhood.
I feel lucky to work at Natures Atelier and be part of such a passionate team in a beautiful environment. I look forward to meeting you soon and getting to know you.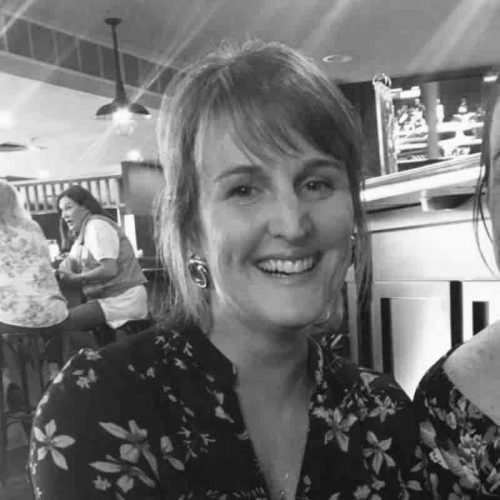 Hi, My name is Karlie. My family and I have recently moved to Busselton. We relocated here from Kalgoorlie where I was nice enough to be a teacher at Kalgoorlie school of the air for the last three years!
My Husband, Todd, is a FiFo worker and we have three beautiful children, Eva, Emily, and Ethan. I love being a part of the Nature's team and fortunate to now be living in a beautiful part of W.A.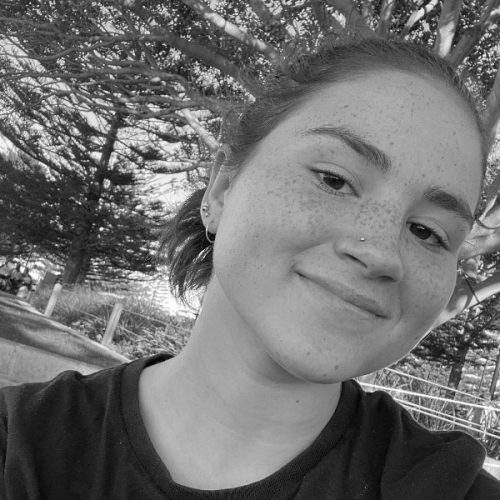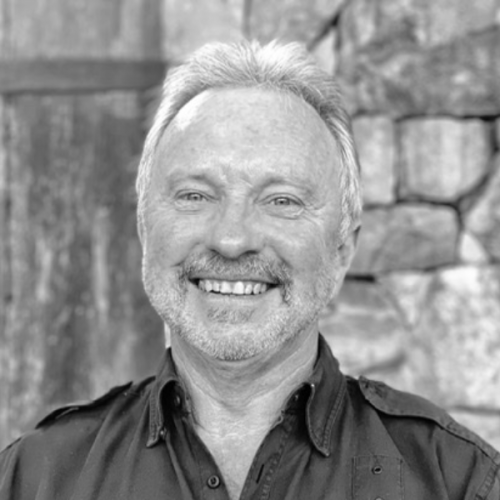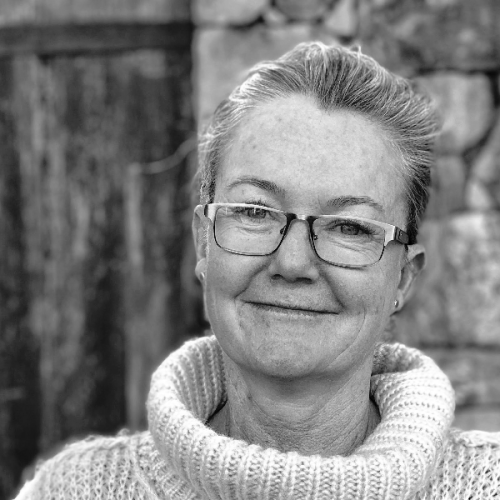 My name is Karen/Kaz.
I am a Mother of 3 beautiful adult people; I have been very blessed.
I am a Grandmother 'Naz' to my 4 beautiful and 1 on the way grandbabies.
Professionally, I started out as a Primary teacher in Perth, majoring in Physical education. I am very committed to children's physical and mental health. Once I moved down to the South West in 1994, we couldn't find a child care centre in Dunsborough; so my husband and I purchased a place and built on what was already there. I studied some more and obtained my Graduate Diploma in Social Science Children's studies (0-5 years). I was the Director/Owner of Dunsborough Child Care Centre until 2004, and I still have some strong connections with a lot of the families that I was blessed to look after.
In 2002, I was approached by the South Regional Tafe to Lecture in Children Services. I accepted and completed many, many more 'bits of paper', and stayed there for 17 years. So after training students for 17 years, I went back to working directly with the children. I worked for 12 month's as the Education Leader for a children services company, in the South West.
Then I came to this magical place, Nature's Atelier. For the first 4 weeks, I had goosebumps being at Nature's, I 100% support and love Gillian's philosophy and my ideology is, it why I love working at Nature's.
Your children are the reason I come to work. I am absolutely committed to your children's needs and I'm their to support you, as their parent.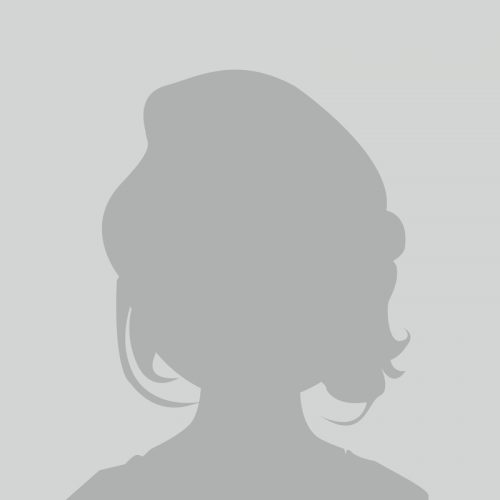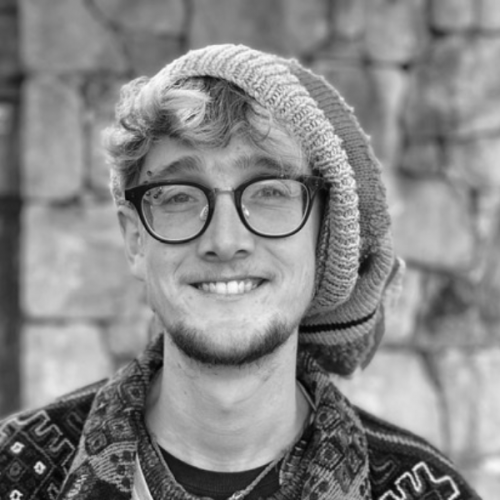 Children are the future generation, and as such are very important! Children deserve a huge amount of love and respect and should be given as much of our knowledge that we as adults can provide them. They in turn through the wonder of thought and not yet limited by self doubt or anxiety are able to show us different ways to view the world.
Magic is real, and I wish to show the children how much there still is in the world through the medium of art and play.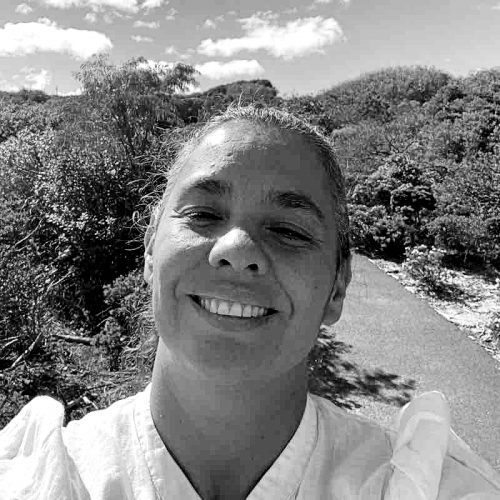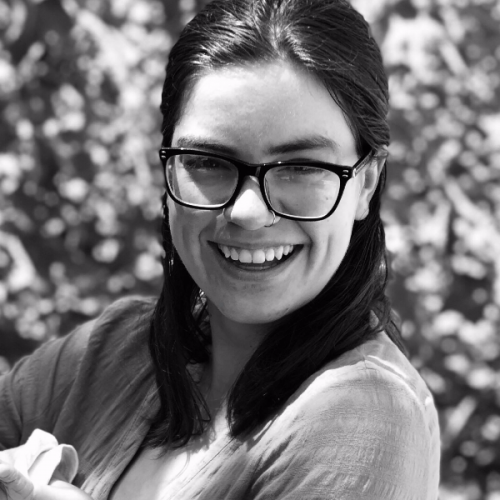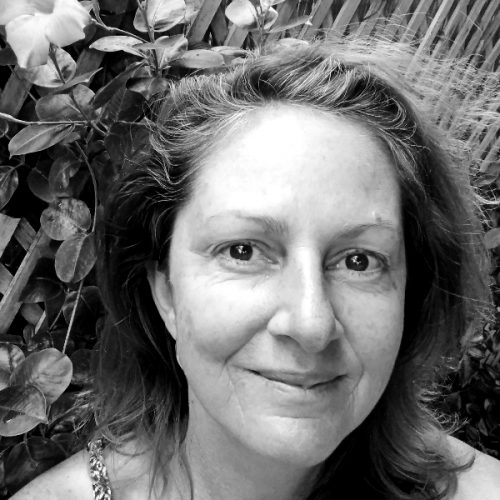 My childhood was spent on a remote farm in the Midwest of WA so I had a lot of opportunity to play in the bush, get a little dirty and improvise with what was available in my surroundings. This for me was the beginning of a lifelong affinity with animals, nature and all of its wonders and beauty.
My previous childcare experience was predominantly out of school hours and vacation care, transporting children between their homes, schools and childcare centres. This position involved a lot of community engagement, meeting daily with children and their families from all walks of life.
I aspire to treat every person that I meet with respect and compassion without judgement. It is so important that from an early age we feel safe, nurtured, heard and included. That way we can all be confident just being the amazing individuals that we are!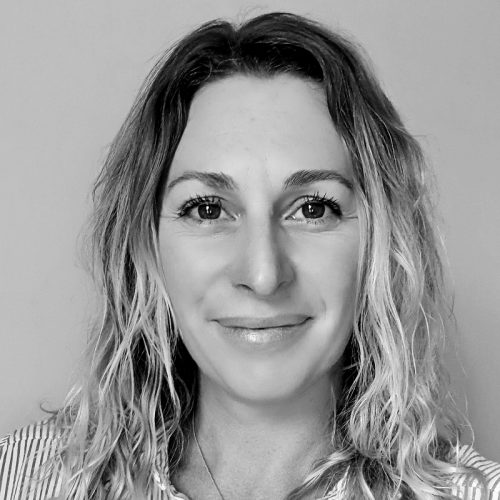 Hi, I'm Laura! I have my Diploma in Children's services, my Cert III in Education support and am currently studying Primary teaching at ECU.
I am a Busselton Girl of 29 years, blessed with three school aged boys of my own. I absolutely love coming to ``work`` here at Nature's, this wonderful space encompasses all my loves; children, nature, and art in all its forms.
I look forward to meeting you and sharing magical moments with your children!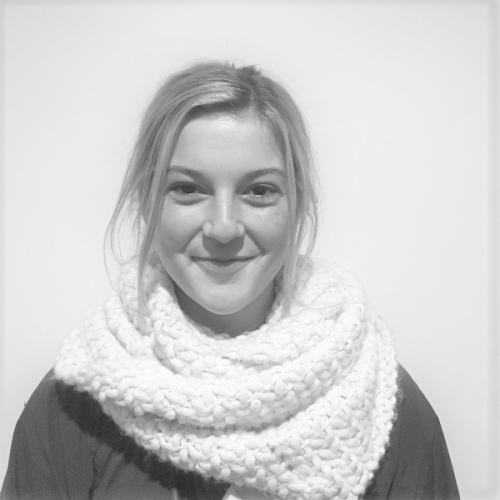 I grew up in the wheatbelt. I'm the youngest child of two siblings.
Growing up on the farm gave me opportunities to respect my environment and grow a passion for the land and animals.
I enjoy spending time adventuring with my dog Charlie, and thrive at the beach.
Completed my cert III and striving to complete my Diploma!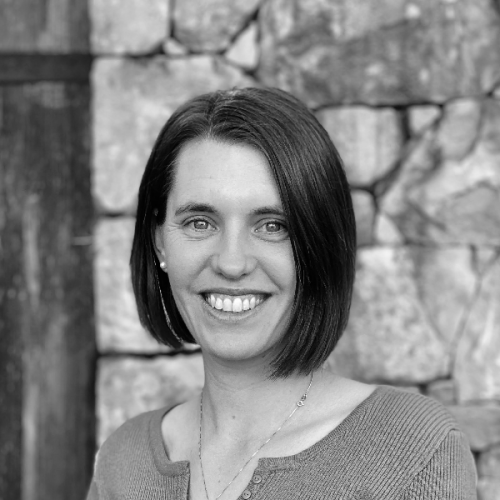 I grew up on a farm, which helped give me a good understanding of the importance of an holistic approach in early childhood education. I believe it is important to teach and encourage children to develop a keen sense of responsibility, compassion and appreciation for the world around them.
I grew up on an organic farm in Nannup and absolutely love being outdoors. I love to travel and have spent time in Vietnam and also lived in Africa for a year with my family. I have spent many holidays camping and enjoyed visiting outback areas of Australia.
I have a passion for education and hope to one day become a teacher.
Thank you for welcoming me to the Nature's Atelier family!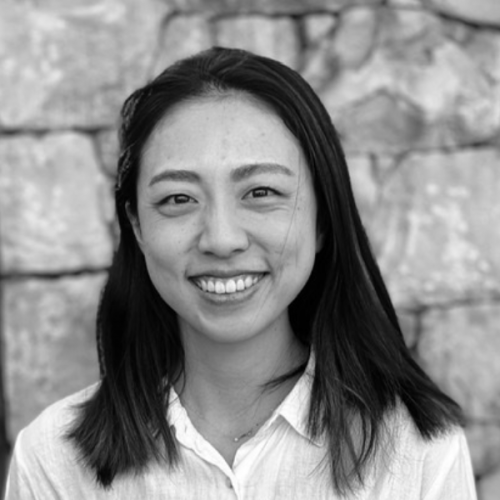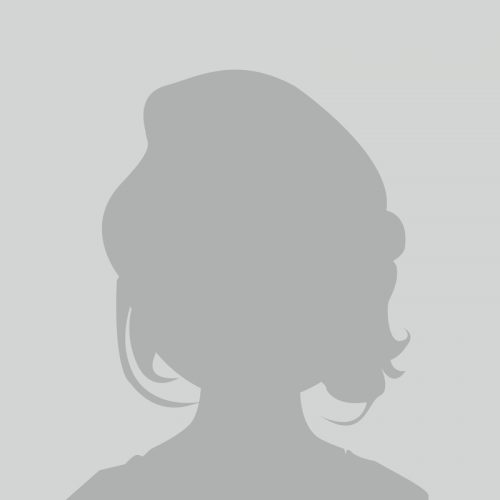 I am passionate about nature, gardening and animals and the positive impact those connections can have on people. Through my experience growing up in the Adelaide Hills, immersed in the country lifestyle, I developed a love for animals by raising and caring for our own pets and spending time helping on friends properties including horse and pony groom duties for eventing, hand rearing goats and rabbits, raising chickens and ducks and caring for a range of other animals
I am studying a Certificate 3 in Horticulture following my interest in sustainable lifestyles, creating community and the therapeutic benefits of gardening which I believe would translate well with children.
Nature's Atelier's overall philosophy and particularly that on children's engagement with plants and animals is something that rings so true for me. I look forward to caring for the animals, helping the children engage and connect with them.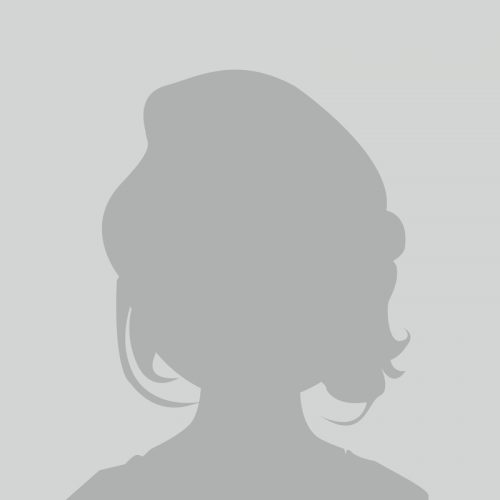 I was born and raised in Bangkok, Thailand. I have achieved the Master degree of Education and have 8 years teaching experience in Thailand.
I have been living in Australia since 2012. I am married and have a beautiful son. Having a young son helps me understand early childhood learning and development better.
I believe children can learn and develop skills in their own way. Play contributes to cognitive, physical, social, emotional and overall health of children. Children's development needs to be encouraged in a positive and nurturing environment.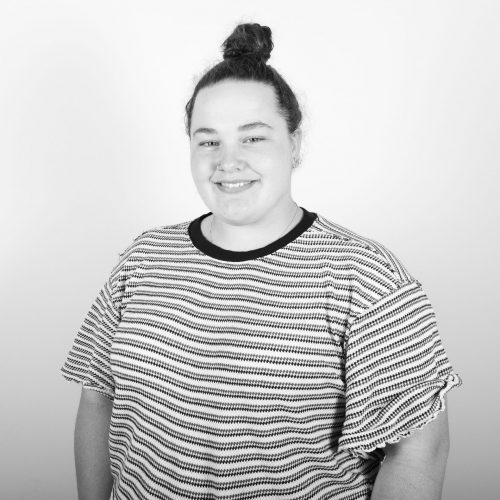 Growing up with my Nan I've taking care of the all the grandchildren from young to old, I've done workplacement for 2 years in a preprimary and year 1 class, and spend a year helping people with disabilities play netball iv got my cert II in sports coaching where I spent weeks coaching the children which I loved, starting with them showing them how to do simple moves and skills to playing competitive games and working on there FMS.
The children loved the activities and fun we had I loved watching there minds grow with enthusiasm And passion towards something they spent a while learning.
I love watching children learn and discover, the joy it brings to them is a smile that feels others with joy as well. It's such a precious thing where something small now can become a huge passion later.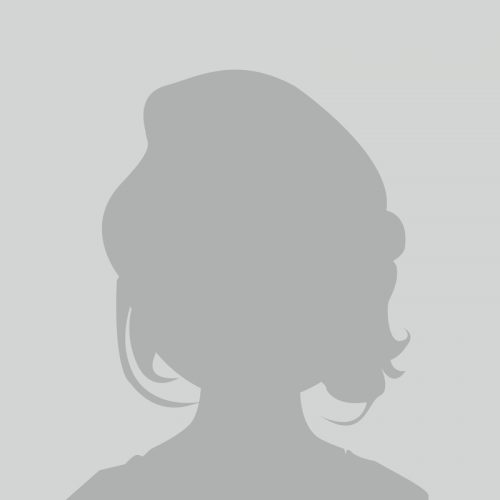 Hi, My name is Izzy. I feel so excited to be working at Nature's Atelier and look forward to beginning my trainee ship.
I grew up on an organic farm in Nannup and absolutely love being outdoors. I love to travel and have spent time in Vietnam and also lived in Africa for a year with my family. I have spent many holidays camping and enjoyed visiting outback areas of Australia.
I have a passion for education and hope to one day become a teacher.
Thank you for welcoming me to the Nature's Atelier family!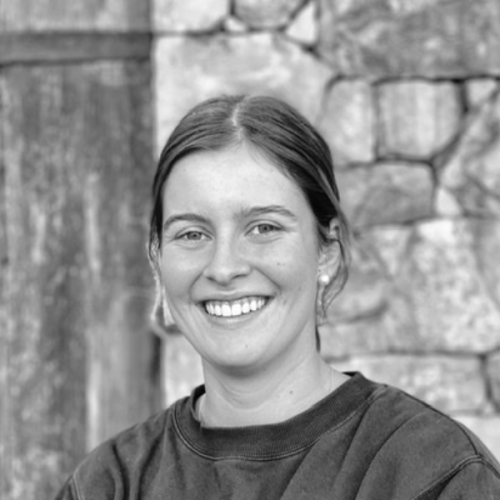 I've been working at Nature's for just under 6 months. You may have seen me around on Monday's and Tuesday's as for the rest of the week I am busy studying my Bachelors in Early Childhood Education in Perth. As many of you would agree, Nature's is a very special place and being given the opportunity to work here has allowed me to not only meet some beautiful families, but to have the most amazing moments of play, conversations and moments with all your little people. I hope to be able to continue to build special relationships with our beautiful Nature's families.